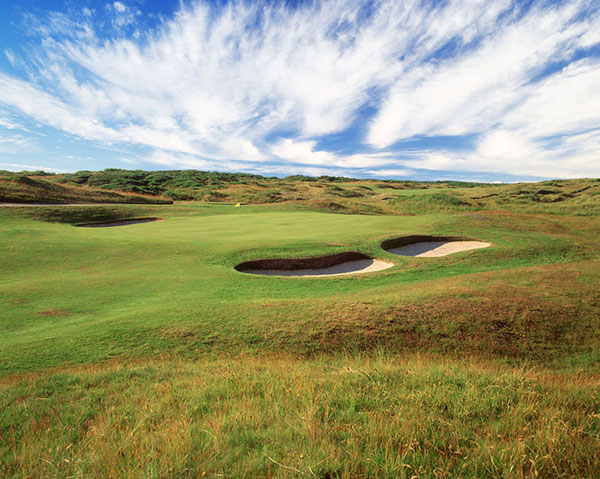 1. The Scottish Highlands: Prices start from £2,275.00 Pounds Sterling per golfer|7 Days|6 Nights|7 rounds Championship Links
Golf: Royal Dornoch| Royal Aberdeen|Cruden Bay|Castle Stuart x 36|Royal Aberdeen|Trump

2. The Old Course, St. Andrews Ballot: Prices start from £1,750.00 Pounds Sterling per golfer|5 Days|4 Nights|5 Rounds of golf
Golf: The Old Course via The Ballot|Kingsbarns|Carnoustie|New & Jubilee

3. The Old Course, St. Andrews GUARANTEED: Prices start from £3,995.00 Pounds Sterling per golfer| 6 Days|5 nights 5 Star Old Course Hotel|5 Rounds of golf
Golf: The Old Course Guaranteed Tee Time|Kingsbarns|Carnoustie|The Dukes|The New Course|
4. St. Andrews & The West: Prices start from £3,995.00 Pounds Sterling per golfer|7 Days|6 Nights (3 at The Old Course Hotel & 3 at Turnberry Resort)|6 Rounds of golf
Golf: Old Guaranteed|Kingsbarns|Carnoustie|Royal Troon|Ailsa –Turnberry|Western Gailes
5. St. Andrews & The East: Prices start from £3,895.00.00 Pounds Sterling per golfer|7 Days|6 Nights (3 at The Fairmont & 3 at The Marine, North Berwick)|6 Rounds of golf
Golf: Old Course Guaranteed|Kingsbarns|Jubilee|Muirfield|North Berwick|Gullane No.1
6. Whisky, The Islands & Machrihanish Dunes: Prices from £2,395.00 Pounds Sterling per golfer|6 Nights|5 Rounds of golf
Golf: The Machrie|Machrihanish|Machrihanish Dunes|Shiskine|Ailsa - Turnberry
7. The West: prices start from £1,195.00 Pounds Sterling per golfer|6 Days|5 Nights|5 Rounds of golf
Golf: Prestwick|Western Gailes|Dundonald|Glasgow Gailes|Irvine Bogside
Why choose Scotland to play golf?
Scotland is the 'Home of Golf' or as Jack Nicklaus once put it, 'Scotland is golf'! And with over 550 courses to choose from it's not difficult to understand why the game has become somewhat of a national obsession. There are more courses than days in the year to play here. Perhaps of most renown though are Scotland's illustrious links courses - the Old Course at St Andrews, Royal Troon, Carnoustie, Muirfield, and Turnberry - which regularly play host to the British Open, and have produced some of the most memorable and awe-inspiring golfing moments. Wherever you decide to play, a few rounds of golf in Scotland will undoubtedly become treasured memories from a golfing holiday of a lifetime.
Why to choose Thru The Links?
Quality of our service, the depth of our local knowledge, the strength of our relationships with the courses, hotels and other local services and the personal touch. Offering a fully personalized tour-planning service, working collaboratively with you we identify the elements that are most important to you and your group, allowing us to help you make the most appropriate choices and creating your ideal golf tour.
Thru The Links Golf Travel services include:
Destination management
Meet & Greet
Custom Touring, Escorted Tours & self-drive tours.
First Class accommodation booking
Golf- Pre booked & Pre paid tee times guaranteed
Sightseeing programmes arranged
Luxury car & chauffeur coach transport
Helicopter transfers
24 hour customer service hotline
UK & Ireland Staff support
Custom options..
There is no limit - We specialize in the planning and delivering of customized golfing and sightseeing experiences, making them unique and ensuring that they meet, and even exceed your specifications and expectations. Through our first class service, you will be able to stay in the finest places and play at some of the most exclusive clubs, whilst travelling in style and comfort. In this way we make your tour a truly memorable experience.