Royal Portrush to host The 148th Open in 2019
The Open, which was played at Royal Portrush in 1951, when Englishman Max Faulkner lifted the famous Claret Jug, is expected to be the biggest sporting event ever held in Northern Ireland, generating more than £70 million in terms of economic impact and destination marketing benefit.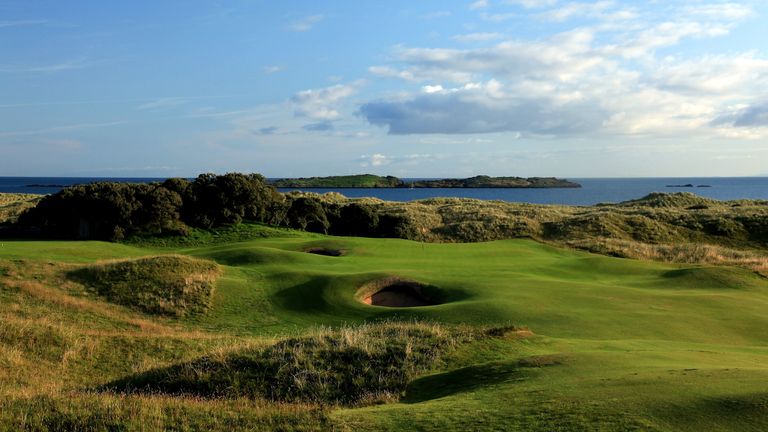 Spectacular views of the Skerries Rocks with the approach to the green on the 13th at Portrush
"This is going to be absolutely huge for Northern Ireland and, indeed, Ireland as a whole. To have the world's biggest and best golf Championship played at such a fantastic venue as Royal Portrush, with all the passion that the Irish fans will bring to the event, is going to be amazing."Darren Clarke
2011 Open Champion
Northern Ireland will be at the centre of the global sporting spotlight from 18-21 July 2019 as The Open is staged outside of Scotland and England for only the second time in the Championship's more than 150-year history with sports fans from throughout Ireland and around the world expected to descend upon the town of Portrush.
If you would like for us to customise a golf tour around this event please request info
Alternatively have a look through our Irish Recommended Tours Tours section for ideas.